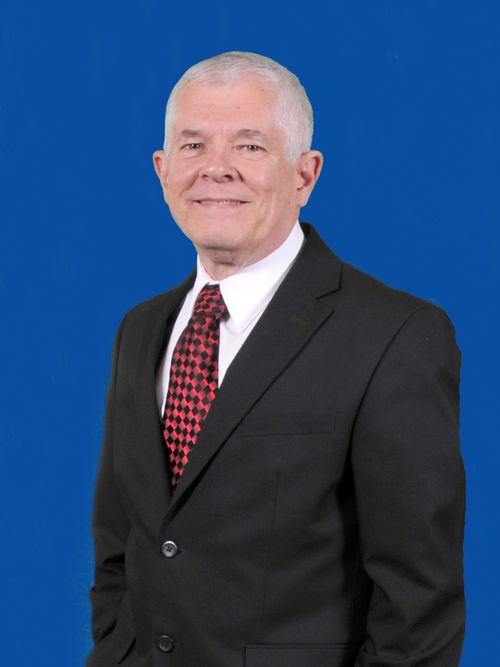 Don became a Christian at the age of ten, making a public profession of faith in a revival service.  He always loved church music and felt God's call into this ministry during high school.  Don then began to take piano lessons and soon began playing in his home church.  
During the next fifteen years, Don traveled and sang gospel music in quartets, trios, and duos.  He entered college and majored in music education.  After college, he worked for a few years at a music store in his hometown where he sold pianos, organs, band instruments, and musical books and supplies.  
In 1984, God led Don to Southeastern Baptist Theological Seminary in Wake Forest, NC for four years where he obtained a Master of Divinity in Church Music and Religious Education.  During and after seminary, he continued to serve churches as a part-time music director and even after Don began full-time public school elementary music teaching.  For ten years he was on staff full-time with two different churches as Minister of Music, Youth, and Children and was ordained to the gospel ministry during that time.  While he was in his first full-time Church staff position, Don met his lovely wife, Jeanne.  They were married in September of 1992.  Jeanne is presently a Financial Services Officer at the State Employees Credit Union in Roanoke Rapids, NC. 
In August of 1993, Don experienced the trauma of colon cancer surgery.  He went through eight months of chemotherapy and radiation.  Don's Dad, being a Godly man, requested Don's brother Ron to anoint Don and pray over him as the Bible says when it speaks of calling the Elders of the church together to anoint and pray.  This occurred and during the prayer, Don felt electricity going through his body and laughed during the prayer.  He then told everyone that the laughter came from his excitement over knowing that God had healed him.  During his doctor's appointment three days later, the doctors could not find the tumors they had previously seen. God completely healed him of the cancer, and Don knows Him as the God who heals.  He believes this experience has helped him minister more effectively to those who are sick and hurting.  
Participating in an Experiencing God study in 1994 taught Don to seek out where God is working and attempt to join Him in His work.  Don continued to direct music part-time in churches and teach public school elementary music until his retirement from teaching in November 2018 after twenty years. Don is now a part-time Bible and music teacher to preschoolers-fifth graders at a private Christian school near his home.  Don's main goal in life is to lead people into a deep worship of God through music that draws people into a strong, loving relationship with our Lord.