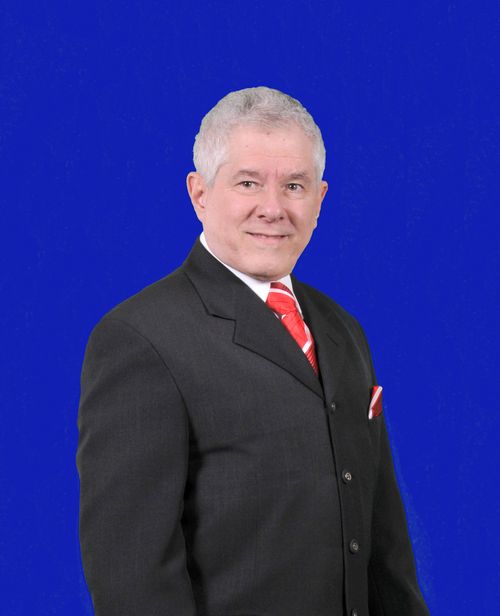 Ron is so thankful to be a part of The Glorymen.  
Ron loves to sing and his love for singing began after he accepted the Lord at an early age.  His mom and dad were very active in the church, including singing in the church choir.  His Mom's brother was also active in southern gospel music, singing in a southern gospel quartet for many years.  Ron's Mom and Dad both loved southern gospel music, and would take Ron's sister, his twin brother and him to gospel sings near and far when they were children.  
Then in their teens, Ron and his brother Don sang in a quartet with their cousin Lacy Pittman.  Later, Ron and his brother traveled together doing gospel concerts.  Ron's brother went to college but felt led to go to Southeastern Baptist Theological Seminary to pursue a degree in music and religious education.  
Ron still felt the yearning to sing gospel music, so he sang with a couple of quartets in Tennessee, a mixed group out of Lancaster, Ohio, and a gospel quartet out of Kentucky.  
In 2003 Ron decided to leave the group and came back to North Carolina to join The Glorymen as their lead singer.  Ron sang with the group for several years. 
Ron graduated from Southeastern Baptist Theological Seminary with a bachelor's degree. 
Now years later he has the chance to sing again with The Glorymen as their lead singer and feels very humbled and thankful that God has placed him in a Godly, dedicated, humble gospel group.  It is Ron's hope and prayer that our songs and testimonies will be a blessing to all who hear.  
God has anointed Ron with the ability to write songs.  In 2006, The Glorymen recorded two of the songs written by Ron and his brother Don, "Go Ye Into The Field" and "Redeem The Time". 
Ron says the goal is to point people to Jesus, to help them realize their need of being a Christian and walking with the Lord daily.  That will be Ron's goal until the day the Lord calls him home to live forever.