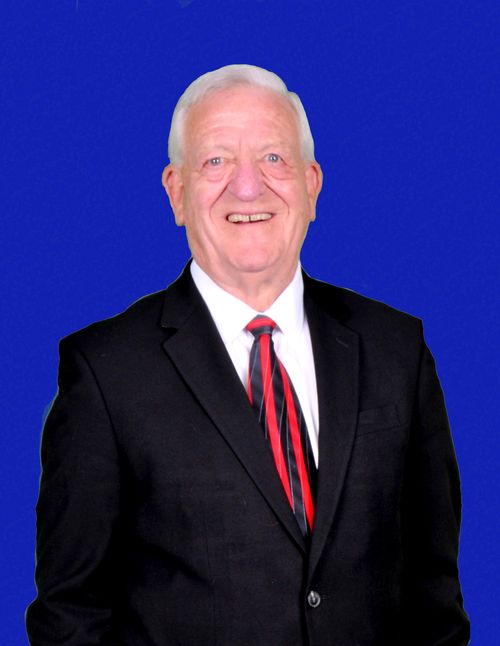 Lacy Pittman began hearing music nine months before he breathed his first breath in this old world.  Lacy's mother was in church every time the doors were opened, singing, and praising God in the choir. She was one outstanding alto and even in her later life when she had lost her hearing and sight, she could still sing the part and with perfect pitch.  That was the beginning of Lacy's love for music. 
Singing was a tradition of his mother's side of the family.  Lacy's mother, his Aunt Laura, Aunt Agnes, and Uncle Bill, were musically gifted and talented.  Lacy's mother, Gladys, and his Aunt Agnes each played guitar and sang in churches when they were twelve and thirteen years old.  Lacy bought a guitar when he was fifteen years old and could not believe it when his mother picked it up and started playing it like she owned it.  
Lacy accepted Jesus Christ as his Savior and gave his heart and life to Christ on a Thursday night during a revival at Godwin Heights Baptist Church in Lumberton, NC in 1964 at the age of eight.  
One night when Lacy was twelve years old, during choir practice at Godwin Heights Baptist Church, he was sitting in the congregation, by himself, while the choir was practicing.  Lacy was singing with the choir and the director, Bob Crumpler, turned around and said, "if you're going to sing, come up here and sing with the choir".  So, Lacy went up and sat beside a gentleman in the choir, Earl Davis, and started singing.  That is how he learned to sing "choir tenor" and to read music.  He continued to sing in the adult choir at Godwin Heights Baptist Church until he married and moved away. 
That same year, Lacy started playing the clarinet in the school band.  He quickly transitioned to trumpet which he played through school and into college. 
In September, 1970, Lacy, along with his cousins Ron and Don West got together one evening while their uncle Bill Frye was visiting during vacation and started singing.  Uncle Bill was in a quartet in Clarksville, TN, which the Lead Singer, the Bass Singer and Uncle Bill were together for over forty-six years.  Lacy, Ron and Don started a quartet adding Rowland Carroll.  Don had just started playing piano and was still learning at the time. 
Lacy attended Pembroke State University upon graduating from high school and earned a baseball scholarship.  While there his freshman year he met his wife, Debbie.  They were married in 1975.   Lacy did not know it at the time, but Debbie was a batgirl for the baseball team.  In 1980, they had a son, Ashley Pittman, who was born with Down Syndrome and to this day lives with Mom and Dad.  He is a blessing. 
While at Pembroke, before changing his major to Sociology, Lacy was a music major, majoring in voice with a minor in trumpet.  God, from birth, was preparing Lacy for what he planned for his life.  
Lacy graduated from Pembroke State University with a degree in Sociology.  He later graduated from Methodist University with a Master of Justice Administration. 
Lacy spent a career in Law Enforcement.  He began his career with the Lumberton Police Department in July 1979 and retired as an Assistant Special Agent in Charge from the North Carolina State Bureau of Investigation in 2009.  He currently owns a business, Pittman and Associates Polygraph and Investigative Services. 
From age fourteen, almost fifteen, Lacy has been part of Southern Gospel Quartets.  From that time until 1996, Lacy sang baritone.  In 1996 he switched and started singing bass. 
In 1989, Lacy, along with Jerry Evans, another SBI Agent, started The Glorymen.  
Lacy gives a very special heartfelt "thank you" to his loving wife Debbie who has supported him in the ministry God called him.