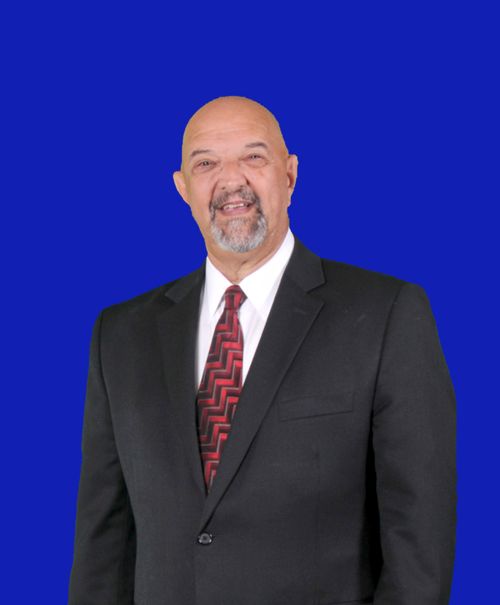 Wayne Coates started singing at the age of 5. Being the son of a Baptist Minister, his Dad asked him to sing one of his favorite songs, "The Old Rugged Cross" in church one Sunday morning. And the rest as they say is "history." 
Later at the age of 12 he began singing in revivals that his Dad would conduct all over the country. As a young boy, Wayne realized early that his passion was for southern gospel music. His family had an old console record player and his Dad would have Wayne sit beside the record player and listen to southern gospel albums. Wayne learned to pick out parts while listening to those albums. 
When He turned 15, his parents allowed him to begin traveling on the weekends with a local southern gospel group, The Young Hope Singers. At 16, Wayne was selected to attend the North Carolina Governor's School in Choral Music where he continued to learn the proper techniques for singing with power and passion. He has enjoyed singing with several local groups over the past 51 years. He first joined The Glorymen in 1990 and sang lead and baritone with Lacy and "the boys" for almost 25 years before leaving to pursue other interests. 
In March of 2017 Wayne joined the group Safe Haven as the baritone and sang with the group until June of 2022. Wayne believes that God's hand was definitely in this decision. Wayne says, " I have never felt God's anointing as strong as I did singing with Safe Haven. It was an honor to sing with them." 
Wayne's intent upon leaving Safe Haven was to spend more time at home with his wife, Donna, and his family of brothers and sisters who live in and around the Robeson and Bladen County areas of North Carolina. He and Donna actually relocated back to Robeson County to within 5 miles of where he grew up. 
After high school, Wayne attended North Carolina State University.  He eventually graduated from Fayetteville State University with a degree in Political Science with a concentration in Law Enforcement.  Wayne later graduated from Methodist University with a Master of Justice Administration Degree. 
In his spare time, Wayne owns and manages his own company, MilCo Training Solutions, that provides training to law enforcement officers and supervisors all over North Carolina. He spends time with his daughter, Jaimie Leigh Lilley, his son-in-law, Mark Lilley, and his two grandchildren, Selah Grace and Oliver Patterson Lilley. Wayne and Donna now live in the country near Fairmont, NC. 
Wayne is a Christian, saved at the age of 12 years old in a revival conducted by his Dad, Rev. Clyde W. Coates, Jr. at White Oak Baptist Church in White Oak, NC.  As he states, " As I look back on my life since I accepted Jesus Christ as my Lord and Savior, I can see the hand of God on every decision I've made and the influence that He has had on me, guiding me, directing me. And when I come to the end of this life's journey, I want to hear the words, "Well done my good and faithful servant. Enter into the joy of thy rewards!" But until then, Wayne plans to continue serving his God in any capacity he can. God's not finished with him yet!!